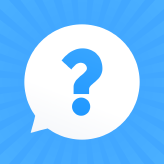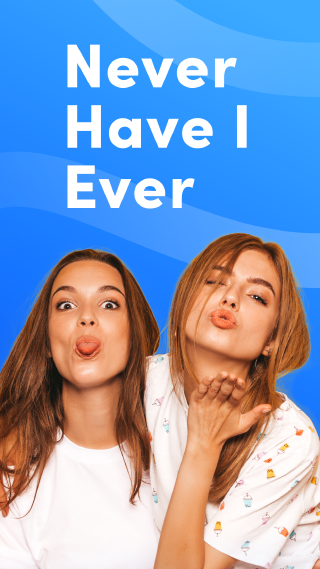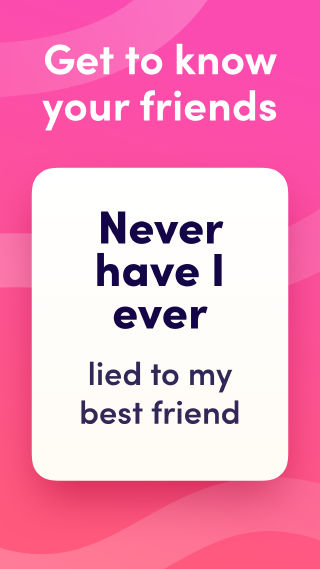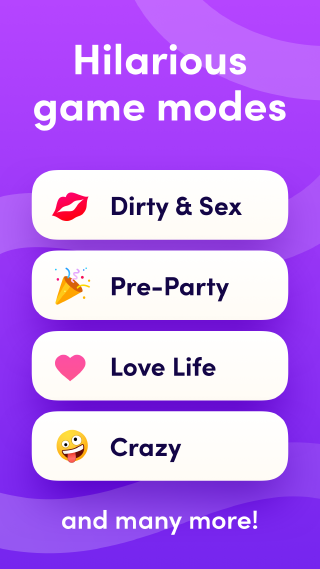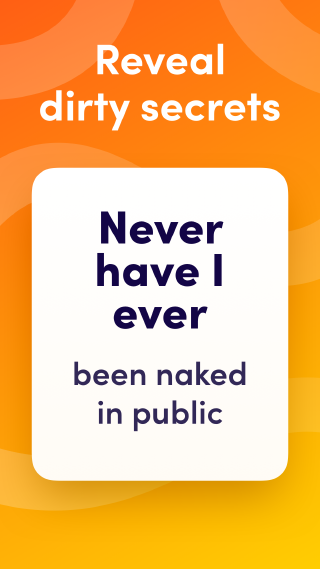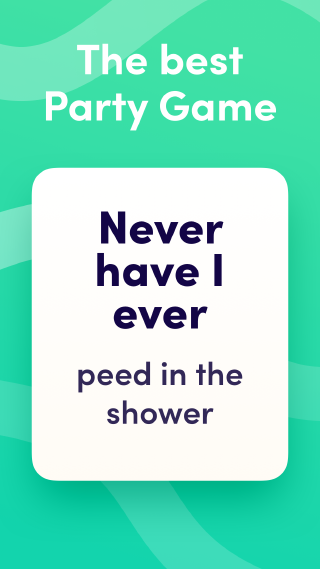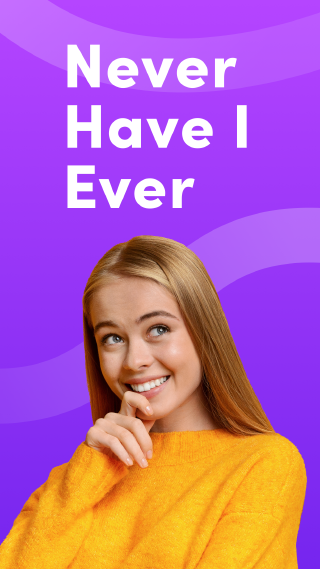 The funniest conversation game!
Never Have I Ever is a great icebreaker game for almost any occasion. Whether on a first date or a nice evening with friends - the question game "Never have I ever" creates a good atmosphere.
How to play "Never Have I Ever"
In the beginning, all players hold their hands up (fingers outstretched). The number of your fingers represents your life points. That means that each of you has 10 lives.
One person reads the "Never Have I Ever" statement on the card to the group. (Example: "Never have I ever gone a week without showering.") Then everyone must say whether they can agree to the statement or not. If you cannot agree to the statement, i.e., you already have gone a week without showering, you have to put a finger down and lose a life point. If the statement applies to you, you don't have to do anything. Then someone reads the next card out loud.
Once you have used up all 10 lives, you're out. The last one standing wins.
Learn new things about your friends
There are many different ways to play "Never Have I ever". You can also decide for yourself what a person has to do if they cannot agree with the statement (e.g., do 10 push-ups, sing a song, etc.). Let your imagination run wild!
The game "Never Have I ever" reveals funny and unexpected things about you and your friends - provided that you are honest.
About the app
Never Have I Ever has been available on the App Store for 10+ years. It's the first high-quality Never Have I Ever game available on mobile phones.
An early version of Never Have I Ever was released in November 2010, when the Apple App Store just celebrated its 2nd anniversary. The app that we know today is its predecessor and was made by Vanilla in 2015 and released on both app stores.
Official website: Never Have I Ever app
Never Have I Ever is available on the Apple App Store and Google Play Store.